Summers are fun time as you get to eat ice-creams, hours together in pool , cool breezy garments to wear and many more to add up to the list.
But, equally this time of the year is also harsh and challenging for many due to the scorching heat, especially for pregnant ladies. Soaring temperatures have an adverse impact on expecting moms.
It's not just that it's hotter outside, but pregnant women are hotter too: Progesterone hormone increases body temperature in the first trimester. Dehydration is common in summer months and leads to pre-term contractions due to spending time outside.
Way back in 2015 when I was expecting my twins in Kolkata. Had to face a dreadful, humid summer out there. We, all know how bad the humidity of Kolkata is ,that's the reason Jute industry once thrived there. My pregnancy was already declared a high-risk pregnancy and to add to it, I was in mid of my second trimester when summers set in.
My doctor and nutritionist tips came in quite handy. It helped me to sail the entire summer safely and complete 36 weeks of my pregnancy.
Here, I share all the tips that helped me to rock the entire summer with less discomfort, in spite of extreme humidity and high temperatures.
Tips to " Beat the Heat" for expecting Moms
1. Avoid direct sunlight
Restrict your outdoor activities to mornings or after sun sets. Prefer staying indoors.Don't step out from 11 am to 4 pm , of the day as the sun rays are strongest during this period.
2. Stay hydrated.
Water intake is very important when you are expecting, one should at least take 8 – 10 glasses every day and more if possible. You can also take low-sugar electrolyte fluids, if you are going to spend time outside.
My Nutritionist had advised me to take Tender Coconut water everyday in the morning or in noon time .It's a natural and best electrolyte that nature has provided us with. Avoid taking juices or tender coconut water after sunset.
Fresh fruit juice like watermelon which is easily available and equally good during the summer can also be taken.
Try taking butter milk and Lassi as per your choice sweet or salty, keep the sugar and salt quantity moderate or low.
3.Dress for the heat.
Wear loose, breathable clothing preferably cotton , you can choose light shades of fabric as they absorb less heat.
Wear a hat if you step outside. Avoid wearing tight dresses and can prefer maxi or gown like dresses which allows air to pass and helps your body to remain cool.
4.Be smart about exercises
Swimming is one of the best way to stay fit as well as keep your body cool. Or stay inside and work out at the gym or walk laps at the park or mall.
Read Myths of pregnancy and miscarriage
5.Make healthy food choices.
Healthy food choices holds utmost importance in pregnancy . Whatever you eat or drink directly effects your baby. In Summer as such one tends to loose the appetite, so prefer yogurt , fresh salads, milk shakes club it with banana or mango. Protein and iron intake is essential .
Salads with peanuts, pomegranate, cucumber , apples with dash of lemon, black salt and mint or coriander will give all the zing and flavors that you would be craving for. I had this salad ritually throughout the summer as evening snack.
Avoid eating greasy and oily foods , that can give you acidity .
6.Avoid foods that can spoil.
Avoid foods like potato salad, coleslaw, paneer or cottage cheese items, and other food items made with mayonnaise can spoil easily in the heat, so best to avoid them.
Food poisioning should be avoided at all cost during pregnancy , it can unnecessarily invite risk to your pregnancy.
7.Spritz water often.
Carry a spray bottle with you and spritz yourself with water to keep yourself cool. This is must if you are stepping out of the house during daytime.
8. Wear sunscreen.
Be sure to reapply after sweating or swimming. Choose a brand with atleast SPF 30 and make sure your face is protected by a scarf or dupatta. Can wear glasses to protect your eyes and make you feel comfortable.
9. Elevate your feet.
Pregnant legs, ankles and feet are more prone to swelling and the summer heat further augments it.Avoid dangling your legs, take every chance to get off your feet and lift them up. While in bed you can elevate by taking extra pillows under your feet.
10.Take nap in the Afternoon
Afternoon being the hottest part of the day, try skipping it. Being Pregnant means lot of discomfort and needs plenty of rest as you are building a new life inside.
A mid-day siesta will help you bypass the heat while letting your system recuperate and recharge.
So, all expecting moms make your pregnancy journey more comfortable and relaxed by following this simple tips to help you rock in this summer.
Stay hydrated, Stay cool and Stay indoor to welcome your little bundle of joy with all glory.
This post is a part of #Let'sBlogwithPri campaign hosted by Prisha Lalwani from www.mummasaurus.com. I would like to thank Jameela Soni for introducing me to this blog train. You can read her blog here https://jameestrait.wordpress.com/
I would also like to thank Maitri and you can read her blog here https://maitrisconfetti.com/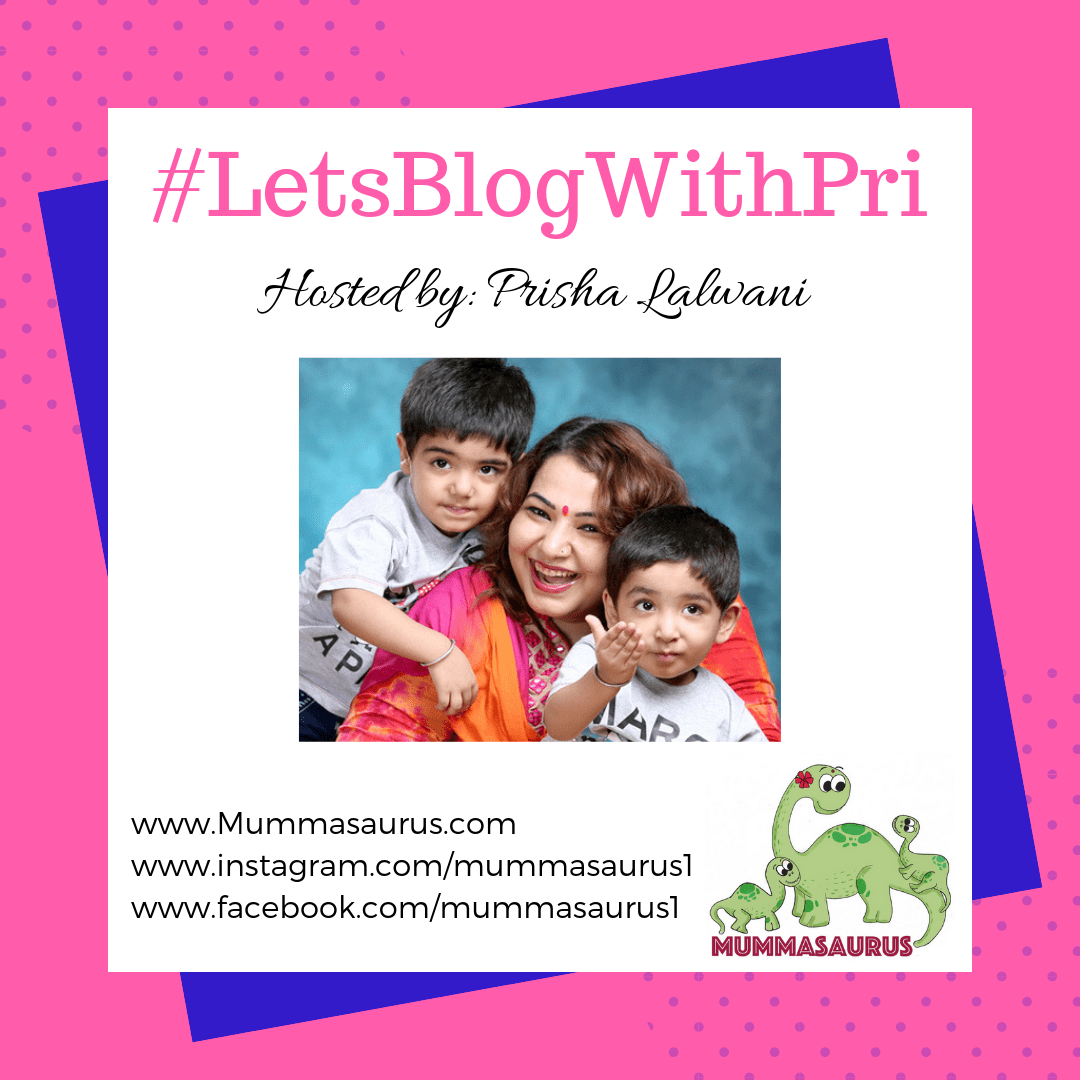 Hosted By :Prisha LalwaniMummasaurus.comIG: @mummasaurus1FB: /mummasaurus1