Happy New Year to all !!☺
May this year bring love, peace , prosperity ,happiness and to add lot of vacations to tired moms ….?like me…I started my year with a short but fun filled vacation with my family.
Motherhood is a beautiful journey where in you see your kids with different phases of life but not to forget the harsh side of it ….sleepless nights, deafening cry of your lil one , their tantrums and the list goes on.I might be sounding bad mother if I carry on. Your woes double if you have twins….Gosh !! I have got twins with a mischievous girl and a calm boy.
It's almost 2 an a half year not have stepped out of the house except for getting groceries , parlour once in a while and dining out in few occasions .
Come December and you could feel festivity around the globe, it's almost contagious.Thanks to hubby dear who planned for three days short trip to a  nearby place. Yippee!!!  I was super excited but on the same time jittery about what to carry and what to leave, as I had two growing toddlers . One can't compromise on kids comfortability , so I carried basic things as hotels provide so many things which can come for our rescue .
Squeeze your luggage without compromising on kid's comfortability with 5 easy Hotel Hacks .
1 .ELECTRIC KETTLE ( As Steam Sterilizer)
Sterilization one of the basic things in order to keep your child healthy and prevent from getting sick often. So if you are travelling take all bottles and utensils sterilized once you enter hotels ELECTRIC kettle comes to your rescue.You can boil water In Kettle And insert your bottles or utensils and close the lid of kettle for 5mins , the steam would sterilize it .Don't forget to switch off the kettle before you insert anything.
I am not promoting any brand here Chico & Phillips Avent milk bottles are good , just to be on safer side as you are travelling and out of your house comfort zone.These bottles are thick moreover plastic used in them are more heat resistant .The base of kettles are usually metallic plates which might melt or deform your bottles once u place it on them.Quality of bottles plays a vital role .
2. ELECTRIC KETTLE ( As Boiler and warmer)
You constantly need hot or boiling water to make powdered milk or prepare baby food so again kettle comes to your rescue .Pour mineral water and turn on , in minutes you get perfectly sterilized hot water.
Usually your baby does not finishes entire milk prepared and you don't want to give cold milk in this cold biting month of December, just dip the bottles in the kettle with hot water .Not to forget to switch off your kettle before you insert them. Make sure that level of water covers your bottle at least half of it , so you get warm milk in 5mins.
3.Cover The Food With A Shower Cap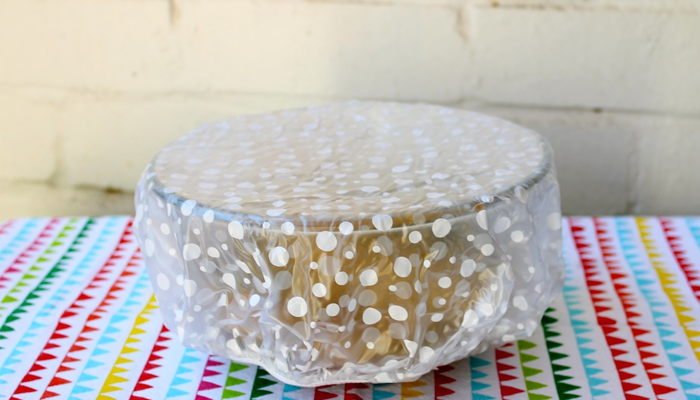 Before you put the food in fridge use the shower caps to cover the bowl of food.No worries of food getting spoiled as kids don't finish all at once.
4.Use The "Do Not Disturb" Sign for Safety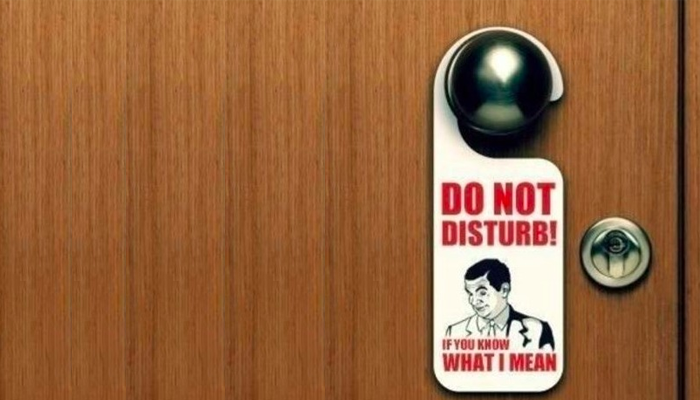 Let's say you're staying in a cheap hotel somewhere and don't want to leave your important stuff alone with housekeeping, just keep the "Do Not Disturb" sign outside your door. No one will know if you are in there or not, and who needs the room cleaned every single day?Moreover if you are travelling alone with kids , it' better to be safe than sorry.
5.To Humidify & Cool The Air Use Towels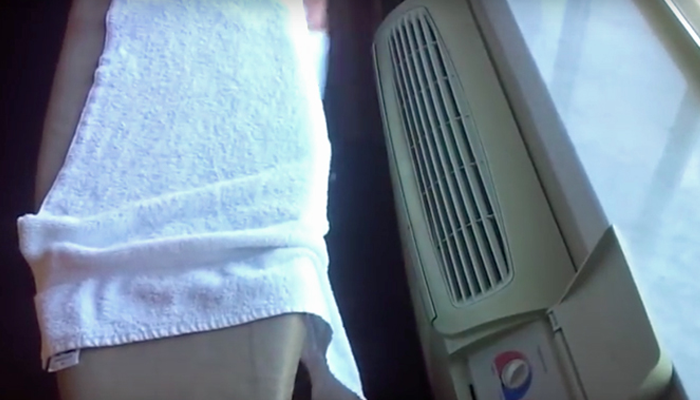 Hang a wet towel to dry in front of an Air Conditioner in your hotel room, and this will act as an instant humidifier. If your child is suffering from nasal congestion you can use this method to give instant relief without any medication. Your child will sleep peacefully without spoiling your vacation mood.Similarly, hang a wet towel in front of a fan, and you'll have an instant air-conditioning unit.
Keep these hacks in mind and your travel and vacation would be less worrisome