I still have fond memories of my childhood days when I sat on the lap of my dad and heard mythological stories of Ramayana, Mahabharata and folk lores of Lord Jagannath.
Today, my children too enjoy these stories. Mythological stories always have that mystic charm that allures the young mind. I introduced the mythological characters of Ramayana to my kids when they were just three years old. Through these stories I had explained them why do we celebrate Dussehra and Diwali every year.
Giving them a fair idea of what's good and evil. Recently, I realised the essence of introducing mythological characters at a young age. The fear of darkness always haunted my son, he never dared to enter a dark room. But with time things started changing, when I narrated him the stories of Lord Krishna and how he killed the demons with his magical powers. I kept telling him Krishna is with you and he would help you. Don't fear. Somehow he could relate and now he is more confident to enter dark room, saying Krishna is there with me.
Apart from rendering fearlessness to kids these stories also has a funny side to it. Couple of weeks back when I chided my daughter on her mischievous act, I promptly received a befitting reply that Krishna too was naughty and little naughtiness is alright for kids to have.
I was completely taken aback and speechless for a moment.
That moment I was smiling from inside though I did not dare to show it on my face and was happy that she could relate stories and mythological characters.
But, today when we are talking about Virtual world and Artificial intelligence . Does Mythology holds any relevance to our present day living?
Or, is it just the stories of ancient times?
Today's world thinks that these are the stories of the bygone era which is only for kids to read, to understand a few basics of our culture or to know the reason behind our festivities. But, mythology is much more beyond that.
What is Mythology?
As per Devdutt Pattnaik (Indian illustrator and Mythological expert ).
"Mythology is a map of the human mind. It helps you understand the world, life and culture. It is a subjective truth based on memory".
And the best way to put forward mythology is not through serials or videos but by storytelling especially when a mother does it. She adds her own emotions, experience and dialogues to the narration.
Making it more relatable to the child.
Now, the question arises.
How mythology can help your child?
The general notion behind mythology is that they are just stories of a bygone era and hardly renders anything to the present-day living. But, I think it's more relevant now than before as through mythology one can help kids in imbibing morals and good values. It will help to ignite the thought process of knowing, and understanding various emotions like devotion, selflessness, true love, dedication, sacrifice and many more aspects of human nature.
Mythology unlocks Imagination
Mythological stories give wings to a young mind's imagination. Thinking beyond the box is the requisite for today's generation kids. Every child is unique and so do their imagination which we often as parents kill or brush off thinking it to be silly. Giving tags like unrealistic approach or silly thoughts. Innovation always comes from imagination, to think beyond the box.
Pick up any mythological story, it has flying chariots, characters with magical powers, multiple incarnations and so on. Nothing is real but it definitely ignites the creative spark in young minds.
As the kids grow older they easily differentiate between myth and reality but this does not stop them from being creative in their own way..
You can also read Chanting Gayatri Mantra can make your child intelligent and conscious.
Brings them closer to our culture
Mythology is an integral part of our culture. Why rituals are followed in society and in the way how a community thinks and functions.
We celebrate Diwali by lighting lamps, diyas, making delicacies and spending good time with friends and family. But, do we care to tell our kids the reason behind the celebration? And help them to relate and connect more on the festival celebrated. Ramayan is an epic that can help children understand Ram's story and its relevance to our culture. Culture is what defines our society, and what we stand for. Culture helps us to stay connected with our roots.
Helps them understand between Good and Evil
Last year, on Dussehra my Lil daughter questioned me, why are we burning Ravana? That moment I realized the importance of stories. I narrated the bad deeds of Ravana and how Ram killed him to not only free Sita but the entire humankind from his cruelties.
The mythological stories render a fair idea of good and evil at a very young age. Ego, lust, greediness, self-centredness all this leads to self-destruction and the best way to explain them is through stories.
It teaches them to respect women
We can have a healthy and progressive society only when both the genders respect each other. Our mythology is an ode to feminism.
Pick up any epic or famous mythological story the female characters play a powerful role. They have taken bold decisions and were not dependant on men. For young boys and girls, it's important for them to expose to powerful women figures and teach them they are not subject to meekness or fragility. They can be equally fierce, bold and strong. Both the epics (Ramayana & Mahabharat) beautifully portrays how disrespect towards women can lead to wars and end of the mightiest man or kingdom.
Mythology helps us to understand the essence of co-existence in a respectful environment is essential for the mankind to thrive.
Helps in Character building
Good traits help in character building. But, then how can we help kids to develop good traits? There are two approaches to attain this.
As a parent we need to show those traits in our behaviour or else narrate stories that would help them to inculcate those traits.
Ethics, sticking to commitments, devotion, sacrifice, loyalty, truthfulness such traits could be understood by several powerful figures from mythological stories who were known for those traits.
Sravan kumar was known for his devotion towards his parents, Yudhistir for never telling a lie, Karna for his loyalty to his friend Duyodhna, Ekalavya for his dedication and respect for the teacher and the list is endless. Hindu mythological stories have lot to offer when it comes to character building.
In today's fast paced world we hardly see those traits in a person. All we get to hear or witness is negative traits , diplomacy or cheating. These stories can help to build a progressive society that we all are dreaming off.
Five Mythological Books to start with your young one's
1.Famous illustrated tales of Krishna
I introduced mythology to my twinnies with this book as little Krishna always fascinates young kids. It's a well illustrated and coloured book that narrate stories right from his birth and continues with all important tales of his childhood. Till he killed his own uncle Kansa, at the the age of twelve.
Good read for kids of age – 3 -3.5 yrs +
2. Famous illustrated tales of Ramayana
Ramayana, is an epic that every child should read. This book beautifully portrays the morals and good values that Ram possessed and that gave him the status of not just king but the Lord of the Universe.
Good read for kids of age – 3- 3.5 + yrs
3. The Boys who fought by Devdutt Pattanaik
Devdutt Pattanaik has been an author who has symplified mythology not only for adults but kids too. He pens beautifully the stories from Mahabharata for young minds to understand and imbibe.
Good Read for kids of age 4+ yrs
4. The Gita for Children by Roopa Pai
With simple, but thought-provoking way the author has narrated the nuances of one the greatest conversations in Hindu Mythology. This book is a great read for all ages.
Good Read for kids of 7+ yrs
Mythological stories can do wonder when introduced at a tender age. As the mind of young children is unadulterated and pure. They are like clay that could be moulded easily. Good traits, morals and values could be introduced by telling them about strong figures in the mythological stories.
I find the relevance of mythology more today than before to create a better and more rational society.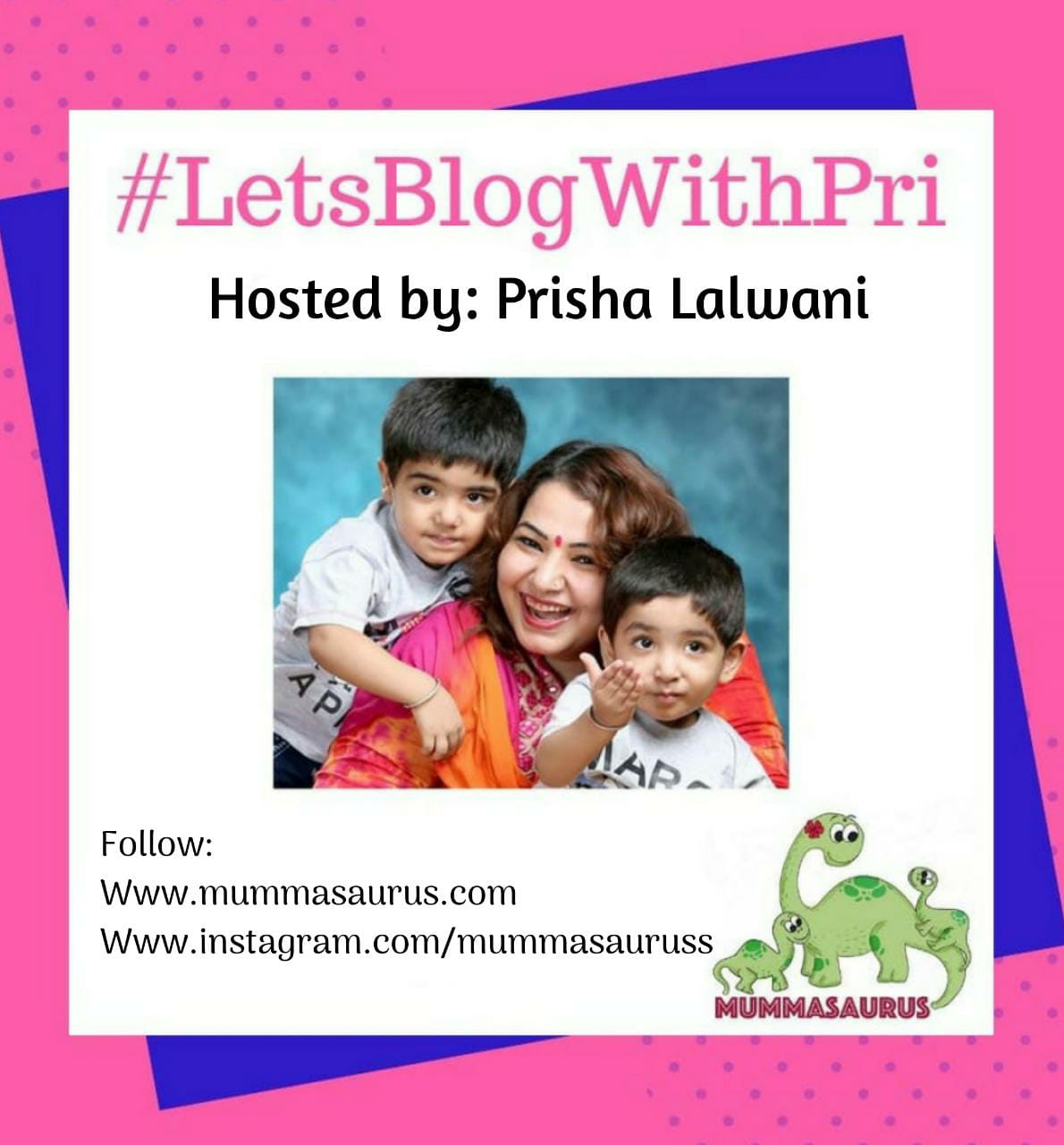 Hosted By : Prisha Lalwani Mummasaurus.com
IG: @mummasauruss
FB: /mummasaurus1
This post is part of the blog train hosted by @mummasaurus. Our host has written a beautiful post on Dealing with "Mom, I want to marry you" !
The other two blog posts are from my co-bloggers Cindy on Wear your mask but don't forget who you really are behind it.
And from Disha.