The moment we talk about birthday celebration, the first thing that pops up in our mind is Birthday Cake. But, birthday cake is more westernized concept that we Asians have adopted in recent past. There are few states and countries who celebrate it in their own indigenous style.
To mention a few, Chinese celebrate it with the longevity noodles, wishing long life of the birthday person. South Koreans cook a hearty seaweed soup named Mi-year-guk as a breakfast ritual for birthday boys and girls, Russians with Personalized Pie, Australian with Fairy Bread and in the Netherland, it's with Taarties and Pancakes. Adding that extra "A" to the word tart makes it a Dutch fruit Tart which is topped with fresh whipped cream on birthdays.
India is known for its rituals, culture and gourmet kitchen that various states provide.I thought of sharing few birthday special traditional recipes out here but to my utter surprise I did not find any.
I might be wrong but after doing an extensive research I stumbled only on one state Odisha, my homestate that celebrates birthday with an age-old sweet pancake known as " Budha Chakuli".
Odisha is a state known for its vast coastline, rich culture and an array of pancakes that any state or even country could even think of. Pancakes are addressed as " Pitha" in Odia.To name a few are Chakuli, Chunchi patra, Budha Chakuli, Puli, Aarisa Pitha, Manda Pitha, Chitou pitha, Poda Pitha and Chandrakala.
Amongst all the Pithas few are prepared on particular occasion like Poda Pitha marks the beginning of the three-day festival "Raja", a festival that symbolises womanhood, menstruation and fertility. Chitou pitha is prepared on a Chitou Amawasya of Hindu calendar .
Odisha also has a unique pitha or pancake for just birthdays too. Though this pancakes is also prepared on other occasions but definitely on birthday mornings.
Budha means "Old" in Odia and Chakuli means pancake, it is offered to Goddess Shatthi, who is believed to write the destiny of children on the 6th day of newborns and bestows health as well as long life. The significance of this pancake is to bless the person with long and healthy life, with goodness of coconut and jaggery stuffed in it.
On birthday morning this particular pancake is prepared and offered to Goddess Shatthi , birthday boy or girl take bath wear new clothes while worshipping to goddess to have her divine blessings for long life. As number five or seven is believed to be an auspicious number usually that many pancakes are offered to the Goddess.
Here's the recipe of this healthy Pancake that is stuffed with grated coconut, cottage cheese (optional) and Jaggery.
Recipe of Birthday Special Pancake
Ingredients
For Batter
Urad Dal/ Black gram – 1 cup
Rice – 1 cup
Grated Coconut + small chunks of coconut – 1 cup
Jaggery – as per sweetness required
Black pepper powder
Green Cardamom powder
Ghee
Method
Soak urad dal and rice for 4-5 hrs and then grind it in a blender. Make a smooth paste with medium consistency.
Once the batter is ready add salt to it that helps to ferment and keep it aside.
Grate a medium sized coconut, add jaggery as per taste, black pepper powder, green cardamom powder and coconut chunks to the batter.
The above steps are essential for pre- peraration before you heat up a frying fan to pan out your pancake. Add 1tsp of ghee to the pan and pour 2 laddle of batter on the pan. Spreading it uniformly as we do for making a uttapam. Make a thick pancake it should not be thin like dosa. Cover the pancake with a lid. It helps the pancake to be cooked properly then brush lil ghee over the pancake and flip it for the other side to be cooked.
Voila !! your pancakes are all set to be served . It goes well with white chutney , Kheer or garam masala curry. It's an age-old sweet pancake that is prepared in " Raja" festival and other auspicious day apart from birthdays.
This post is part of the blog train hosted by Prisha @mummasaurus #LetsblogwithPri S2 . An Indian mommy influencer and author.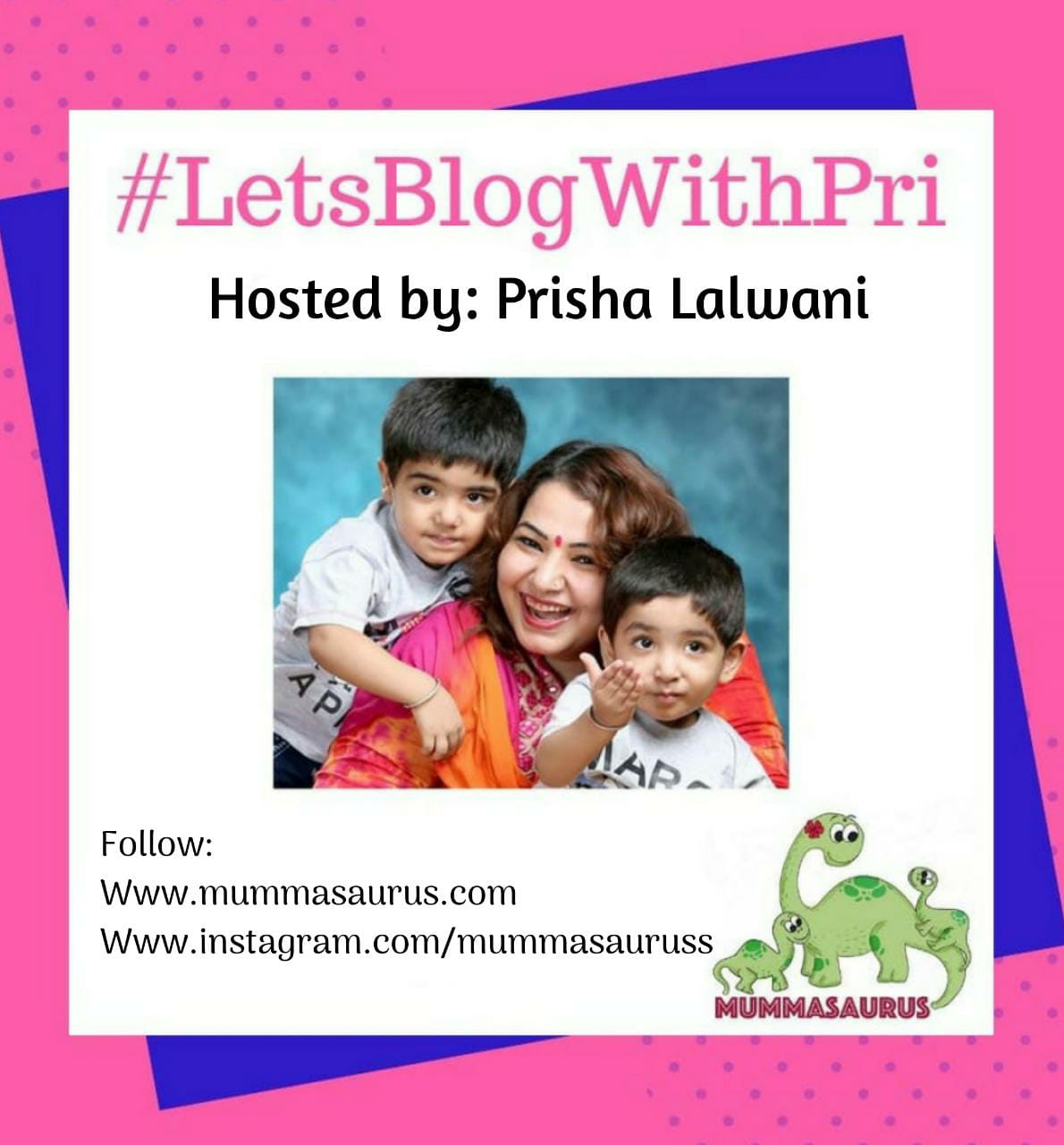 Hosted By : Prisha Lalwani Mummasaurus.com
IG: @mummasauruss
FB: /mummasaurus1
My co-blogger Arti is a food and coffee lover like me. A chirpy girl with a good sense of humour . I loved her recent post on MasabaMasaba, do check this out.
Another co-blogger Sanandita who has shared her recent experience of winning a game show in Zee bangla.