A dark, lurking figure appeared at the entrance of the bedroom. It was a stormy night and the figure with lightening speed shut all the windows, before they could bang and wake this little bundle of joy in deep slumber, cosily wrapped in his mother's arms.
Well on reading the caption you all might be pondering that this article would highlight on those mothers who are shunned from the society or rather not in flesh and blood.
But there is a twist in the story. Technically or to be more appropriate, anatomically they lack breasts and womb but they carry a heart that a mother possess.
I came across this mother when I was on my way to become one. I was expecting twins with a high risk pregnancy and was confined within the four walls of my bedroom for good 6 months. Initially, when I was going through nausea my soul mate aka husband before leaving to his transferred place made sure to stuff my cupboard with an array of munchies of all flavours and textures one can imagine. Just to help me get rid of nausea and make me feel better.
How thoughtful ? Seeing his efforts even my mother had to take a back seat. He used to order maternity dresses before it even came to my mind sitting thousand miles away. Everytime before I felt the need of some thing it was there in reality before me. It's not easy to cater a pregnant lady's need without even knowing a bit of what pregnancy is all about.
By now you guys must have guessed that I am talking about the "Millennial Dads". Yes, during those 9 months when he was thousand miles away from me, he made sure to provide me with all comforts that a pregnant lady needs. He catered even my smallest craving that I had. Though my mother did every possible thing to ease my pregnancy journey, he equally played the role of my "mother".
Earlier, parenting was a business of mothers more than the fathers. Mothers were completely credited to raise their kids. But now time has changed and the society is evolving and interchanging roles. Women are stepping out to earn and men are happily babysitting.
Though, I am a stay at home mom and my man is the sole bread earner. He still tries to don the cap of a mother, filling in the gaps in my absence or even in my presence when I am busy in honing my skills apart from parenting.
No doubt, he is a dotting father who tries to fulfill all said and unsaid demands of his kids. He might be tough like coconut from outside but mushy and soft from inside. Have seen him weeping like a kid when our son fell down and had bruised his knees badly. He never forgets to peep in kid's room to see them sleep peacefully before he goes to sleep. At times tucking them or adjusting the fan or may be shutting the windows, all for the comforts of his little ones.
Father's day is round the corner and I could not stop myself from highlighting these men who are equally nurturing and raising their kids as their wives. This mindset was lacking in previous generation were raising kids was sole responsibility of women .
Today, times have changed and men are equally lending hands in raising kids with utmost love, care and tenderness.
As a token of appreciation have penned these lines for "Unseen Mothers " of this era.
You have never hold life within,
But you know about the predicaments of life.
You have never nursed your kid ,
But you are the one to feed them, till they are on their own.
You have never carried them in flesh and blood,
But you are the foundation of their existence.
You are not a Hero,
But you are the first to your son.
You are not a school master,
But you will teach the best lessons of life to them.
This post is a part of #Let'sBlogwithPri campaign hosted by Prisha Lalwani from www.mummasaurus.com.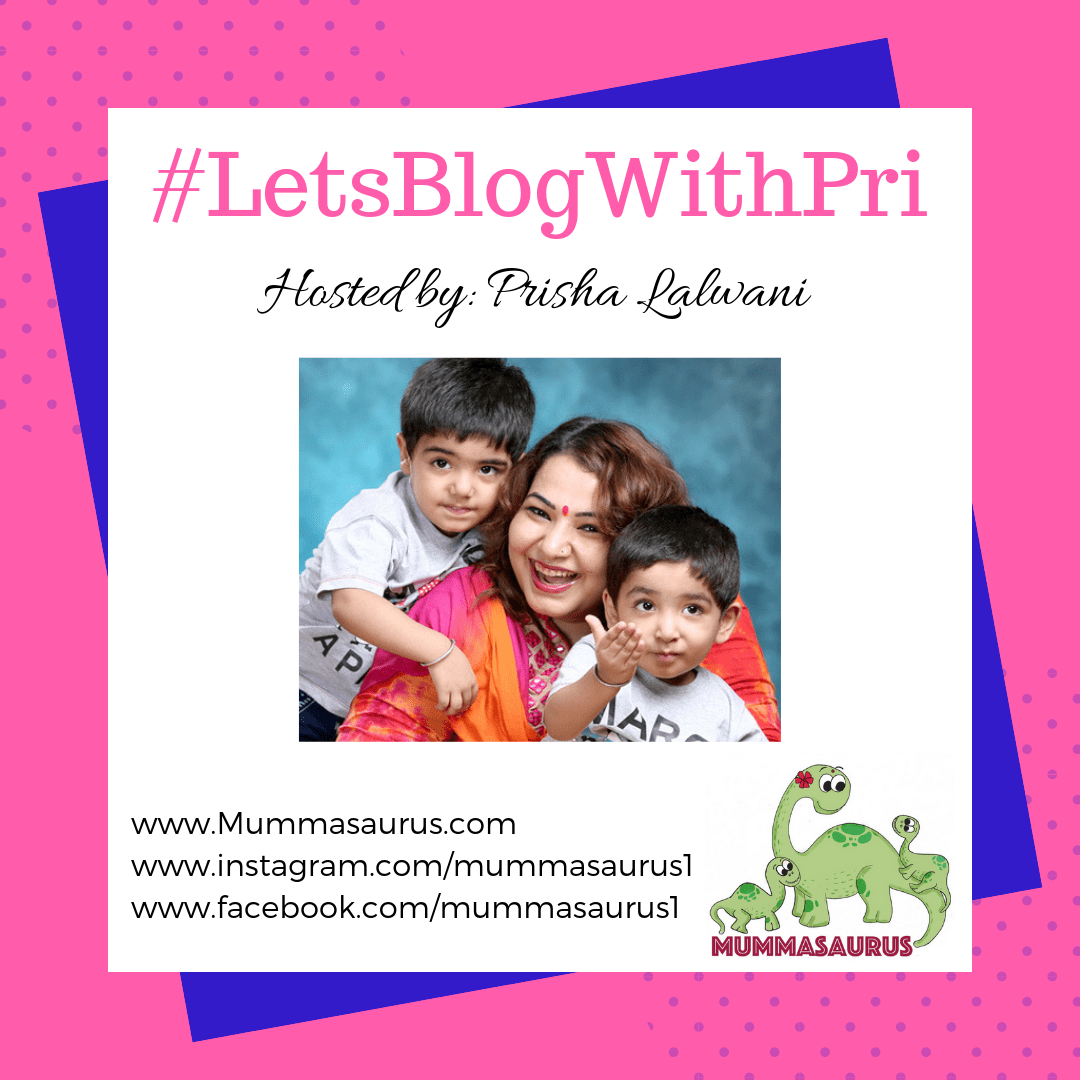 Hosted By :Prisha LalwaniMummasaurus.comIG: @mummasaurus1FB: /mummasaurus1