Every child is unique and they take their own time and pace to achieve milestone.At times we do see certain delays but we think they will pick up with time. Paediatricians also believe that early intervention in child's development can help them in great way to recover and catch up.
My twins had achieved all their milestone at right age, so I was a bit relaxed mom. My worry started when my son was not even speaking a word till 24 months. Everybody around, helped me in settling down by saying "boys pick-up late" . They assured and cited examples that they usually don't start talking unless they are three-year old.
Neighbour stories always supported girls to be more mature and quick learners than boys. So, I gave myself and my boy some more time. Gradually within a month he started calling me "Mumma" followed by "Papa". I was on cloud nine as if I had achieved something great in life. That day I realised the real meaning of being Parent. My girl then had already picked up more than 50 words and was repeating what we said like a parrot.
Though I was relaxed that my son had started talking yet not fully convinced from inside. When a child is not able to communicate properly it hampers his behavioural growth.
The major changes that one can witness are:
Starts screaming to draw attention
Cries out for every small thing that s/he wants
Starts getting irritated for his incapability of not being able to communicate.
My worry was for the above mentioned reasons mainly. I did not want my son to have a behavioural issue because of language communication.My search was not futile and was able to find signs or pointers that helped me to track my kid's progress in language communication.
Warning Signs that would help you seek help for your child
All the pointers mentioned are as per age.
By 12 months
doesn't babble with changes in tone – eg. dadadadadadadada
doesn't use gestures like waving "bye- bye" or shaking head for "no"
doesn't respond to his/her name
doesn't communicate in some way when s/he needs help with something
By 15 months
doesn't understand and respond to words like "no" and "up"
says no words
doesn't point to objects or pictures when asked
doesn't point to things of interest as if to say" Look at that!" and then look right at you.
By 18 months
doesn't understand simple commands like " Don't touch", " come here"
isn't using at least 20 single words like "mommy" or "up"
doesn't respond with a word or gesture to a question such as " What's that?" or "Where's your shoe?"
Can't point out to two or three major body parts such as head, nose, eyes, feet
By 24 months
says fewer than 100 words
isn't consistently joining two words together like " Daddy go" or "Shoes on"
doesn't imitate actions or words
doesn't pretend with toys, such as feeding the doll or making toy man drive the toy car
By 30 months
says fewer than 300 words
isn't using action words like "run", "eat" or "Play"
isn't using some adult grammar, such as "two babies" and " doggie is sleeping" .
By 3-4 years
Doesn't ask questions by 3 yrs
isn't using sentences (eg. I don't want that" or " I want Black car" or " My toy is broken" by three years
isn't able to tell a simple story by four or five years .
These pointers are just to help you track your kid's development in speech. If you have noticed one or more warning signs in your child, its important you take action right away to ensure that he receives the help he needs.
Early intervention always helps a child to recover at a faster pace. Hope these pointers would help the parents facing speech delay in their kids.
If you are concerned about your child's language development, don't delay.
Start helping him today.
DISCLAIMER : This blog post is just to help parents to track language development in kids and is not the final say on any child's development. Please seek professional help before making any decision.
THIS POST IS A PART OF #LET'SBLOGWITHPRI CAMPAIGN HOSTED BY PRISHA LALWANI FROMHTTP://WWW.MUMMASAURUS.COM.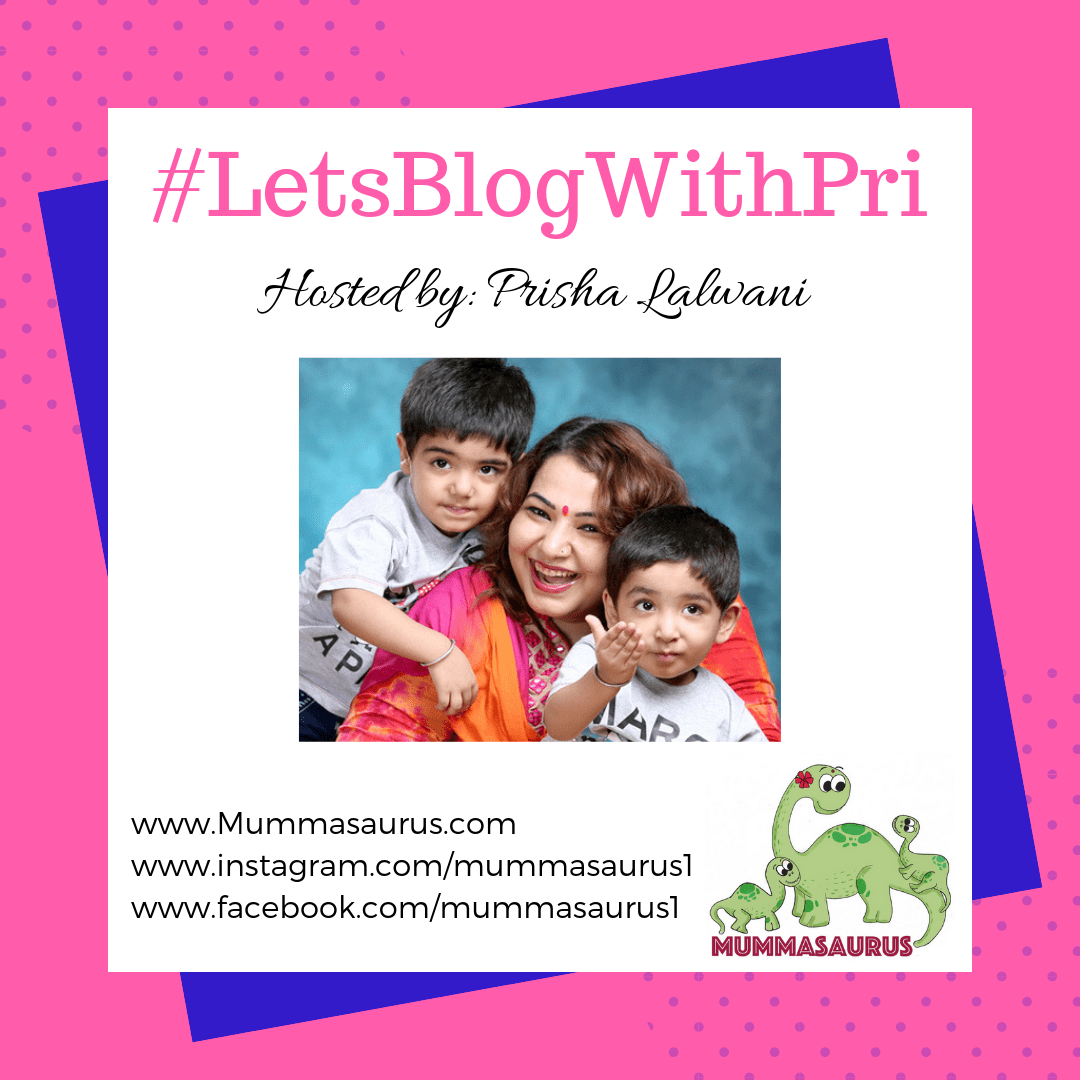 Hosted By :Prisha LalwaniMummasaurus.comIG: @mummasaurus1FB: /mummasaurus1